The Management Board is the steering committee of the network; it decides on strategy and monitors the implementation of the work programme. It is entrusted with the overall responsibility of the association management. It appoints the Secretary General. Only the regions (Full Members) may nominate representatives to the Management Board.
Management board members are elected for a 2-year term of office which may be renewed. The minimum number of Board Members, including the President, Vice President(s) and Treasurer, is 3 and cannot exceed 17.
The current Management Board comprises 12 representatives of 12 Member Regions representing 6 Member States:
President: Bernard Plano (Occitanie Region)

Bernard PLANO, Regional Councillor of the Region Occitanie / Pyrénées-Méditerranée, was elected President of NEREUS in 2019 after having served for two years as Vice-President. Deeply involved in the economic development of the Region, Mr PLANO is Vice-President of the Industry Committee. He also represents the Occitanie Region in the Pyrénia Syndicate which manages Tarbes' airport and the associated aeronautic campus. He has been engaged in the public life of the Occitanie Region for almost 30 years. He was first elected as Mayor of Lannemezan in 2001, then reelected in 2008 and 2014. Since 2004, he has been serving as President of the Lannemezan Plateau Communauté de Communes and Vice-President of the Nestes Pays since 2005.
Bernard PLANO is also a graduate of L'École Nationale Supérieure de l'Électronique et ses Applications (ENSEA) and holds a Master of Business Administration (MBA) from HEC. He has spent all his career in the aeronautics, space and defense industries in the Matra-Lagardère Group. From 1996 to 2002, he chaired Matra Systèmes & Informations, then EADS Systems & Defence Electronics SA from 2002 to 2004. Former space industry engineer, passionate about geopolitics, Bernard PLANO founded BP Consulting in 2004, a consulting company specialised in international affairs and projects. He also works as Senior Executive and Vice-President in charge of the international strategy and development of the Spacebel Group, a European leader in data processing for the space sector, as well as President of Spacebel SAS. He has been very much engaged as well in the development of space capacity-based and data processing-based applications such as telecommunications, geo-tracking or Earth observation.
Vice-President: Vito Bardi (Basilicata Region)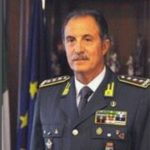 General Vito Bardi  (born in Potenza) is currently President of the Basilicata Region. He is married with the lady Gisella Pischedda and he has two sons. He became Division General on 1st January 2005 and he was assigned as Regional Commander of Campania. He started his long military carrier in 1967 and he has been promoted to the current grade on 6 February 2009. General Bardi holds a degree in Economy, Law, International and diplomatic sciences, Financial economic security sciences and a second-level master in company tax law at the Bocconi University in Milan. He is qualified to practice law and he is an official auditor.
Vice-President: Mark Lester (East Midlands)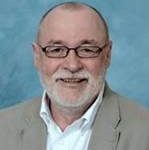 Professor Mark Lester is Professor of Solar Terrestrial Physics at the University of Leicester.  He has over 40 years' experience working on the space plasma physics with personal research interests in ionospheric and magnetospheric physics and has published nearly 350 papers in the scientific literature.  He has extensive experience of working with and operating HF radars and is the Chair of the executive council of the Super Dual Auroral Radar Network (SuperDARN).  He has also worked with a variety of spacecraft data sets and is currently working on a project involving various spacecraft at Mars.  As a Professor at one of the UK's leading Universities involved in space research, he also believes passionately in the training and education of the next generation off space scientists and engineers.
Vice-President: Fabrizio Sala (Lombardy Region)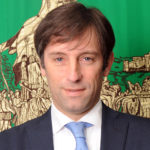 Fabrizio Sala was born in Milan on 13 June 1971. He earned his Accounting Diploma in 1991. From 1991 to 1995, he worked in a number of administrative and sales positions in the furniture industry. After a brief period as an insurance agent, in 1997 he started working as a Financial Advisor to retail and private clients, managing a team of sales agents and training sales agents in the Lombardy region area. From 2008 until the end of 2012, he was Head of External Relations in the Contract division of a well-known furniture industry company, and then Contract Strategy Manager at another major manufacturing group. In 1999, he was elected Mayor of the Municipality of Misinto (Monza and Brianza), a post he held until 2009, when he was appointed Councillor for the Environment at the Monza and Brianza Provincial Administration, of which he subsequently became Vice President. In 2013 he became a Regional Councillor and was appointed Undersecretary for Expo 2015 and the Internationalization of Enterprises. In October 2015 he became Vice President of the Lombardy Region and also in charge of International relations. After the Regional elections in March 2018 are confirmed, by the new President Attilio Fontana, in the Regional Government and today he is Minister for Education, University, Research, Innovation and Simplification. He is also Vice-President of the Network of European Regions Using Space Technologies (NEREUS) and President of the European Chemical Regions Network (ECRN).
Vice-President: Władysław Ortyl (Podkarpackie Region)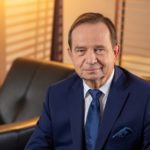 Władysław Ortyl – Marshal of the Podkarpackie Region, Poland (elected in May 2013), member of the European Committee of the Regions and COTER commission. Degree in aviation construction at Mechanical Department of Rzeszów University of Technology in 1979. From 1992 to 1998 – Chairman of the Board of Mielec Regional Development Agency. From 2005 to 2007 – Secretary of State at the Ministry of Regional Development where he was responsible for the implementation of Integrated Regional Operation Programme and preparation of Regional Operation Programmes, as well as the Eastern Poland Operation Programme and transborder programmes cofinanced by the EU. From 2005 he was also the Member of the Senate where he chaired the National Defence Committee.
NEREUS Treasurer : Wolfgang Wolf (Baden-Württemberg Region)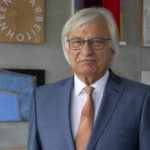 Senator E.h. Wolfgang Wolf completed his vocational training and obtained the right to study at the same time. He then studied economics at the Eberhard-Karls-Universität Tübingen at the same time Wolfgang Wolf worked in the Institute for Applied Economic Research (IAW). After completing his studies, he worked as a research assistant at the University of Tübingen, as well as a department head at the regional association of the local health insurance companies in Württemberg-Baden. Wolfgang Wolf has been working for the Baden-Württemberg-based Industry Association (LVI) since 1980. He was appointed to the management of the LVI in 1981 and became a member of the Executive Board of the LVI in 1994. He headed the founding of the Aerospace Forum in Baden-Württemberg (LR BW) in 2005 and since then has been Managing Director of LR BW. In the 12 years since the founding of LR BW, he has been particularly active in the aerospace industry as an important cross-section technology of Baden-Württemberg, in politics and other industries. He is also managing director and board member of other associations and clusters and holds numerous honorary offices in economically oriented institutions. 
Board Member: Vito Albino (Apulia Region)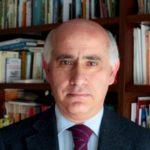 Vito Albino is professor of Innovation and Project Management at the Politecnico di Bari in Italy. At the same university, he is the founder of the Knowledge Management Lab, he chaired for six years the Dipartimento di Ingegneria Meccanica e Gestionale and served as vice-rector for research and technology transfer. From 2014 he is responsible of the team of the Politecnico di Bari for the development of the spaceport of Grottaglie (TA), the first Italian spaceport. He has been the president of the Board of the Italian Association of Business Engineering (AiIG) and the president of the Apulian technology district for Mechatronics (MEDIS). Vito is now President of the Agency for Technology and Innovation (ARTI) of the Apulian Region (Italy). He has published nearly 150 scientific papers and books. His research fields are related to innovation processes in production chains and industrial clusters with particular interest to environmental aspects and, more recently, to new space economy.
Board Member: Francisco Wallentstein Macedo (Azores Region)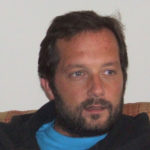 Francisco Luís Wallenstein Faria e Maia de Macedo has graduated in Economics (Universidade Nova de Lisboa, 1994) and in Biology (Universidade dos Açores, 2002) and has a PhD in Marine Biology (Heriot-Watt University, Edinburgh-Scotland, 2011). After 10 years doing research on coastal ecosystems of the Azores and 5 years working as Project Officer in the Fisheries and Science & Technology Departments of the Regional Government of the Azores, he was recently appointed to represent the Region in NEREUS and Copernicus matters and invited to integrate the Cabinet of the Regional Secretary for Sea, Science and Technology and the Azores Mission Structure for Space.
Board Member: Rozenn Maréchal (Brittany Region)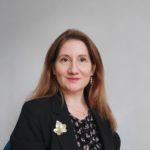 Rozenn Maréchal is in charge of research and innovation, transport, and social affairs at the Delegation of the Brittany Region to the EU since 2020. She holds a Master in international management from Kedge Business School, France (1998) and a Master in European affairs from Louvain La Neuve University Belgium (2004). After starting her career in the IT sector in Belgium, she worked at the European Commission in the external relations directorate for 3.5 years. She then spent 15 years in public affairs/lobbying and marketing/communication for two European industry associations (EVA -vending; Orgalim- Technology industries incl. its consulting services), she was notably Secretary to the MSSI Electrical initiative and Deputy Secretary General of CEIR. Rozenn was also an ad personam member of EURAMET (metrology) Research Council. She is also a Board Member of the Kedge Business School Alumni Association and the coordinator of its alumni network in Belgium.
Board Member: Perdita de Buhr (Hessen Region)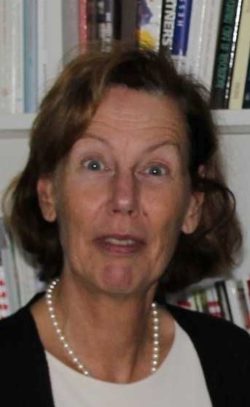 Perdita de Buhr is Head of Unit Economics, Energy, Transport and Housing at the Representation of the State of Hessen to the European Union since 2011 and has become a Member of the Management Board of NEREUS 2015. She grew up in the Netherlands and read law at the Universities of Passau as well as Münster. Once qualified as a German lawyer and additionally holding the legal doctorate in 1993, she started her professional carrier in the Saxon State Ministry of Science and Art, from where she moved to other positions related to Economics and Science, among them the Federal Foreign Office in Berlin.
Board Member: Eugenio Fontán (Madrid Region)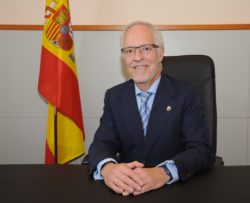 Eugenio Fontán, has a MSC in Telecom at Universidad Politécnica de Madrid. He is currently the General Director of Cooperation with the State and International Affairs in the Madrid Regional Government. In the last eight years, Mr. Fontán has been the General Director of Madrid Aerospace Cluster.
He has extensive experience in the fields of telecommunications, space industry and political management in these sectors, both as a senior consultant for European public administrations and private companies. He has held the Presidency and the Deanship of the public and private Spanish associations of telecommunication engineers and has been CEO of both private broadcasting operators and satellite communications companies. He was also the principal advisor of the Prime Minister of Spain Mr. Aznar for telecommunications, space and aeronautics.
He has been a partner and coordinator of a significant number of projects in H2020, Erasmus and Interreg calls.
Board Member: Ewa Janczar (Mazovia Region)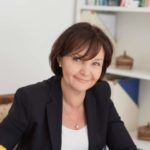 Ewa Janczar, PhD Eng. Deputy Director of Spatial Information and Digital Innovation, Department of Digitization, Geodesy and Cartography in Marshal's Office of the Mazowieckie Voivodeship in Warsaw. Warsaw City councillor. Chairwoman of the Spatial Planning Commission in Council of the Capital City of Warsaw. Vice-president of the Council of European Municipalities and Regions (CEMR) and a member of the Management Board of Polish Counties.  She represents the local government side in the Information Society Team of the Joint Government and Self-government Committee.  In her work she deals with issues related to geodesy, spatial data infrastructure, digitization and the use of new technologies including satellite products in such areas as public administration, spatial planning, culture and health. In her professional career, she manages large IT projects  and participates with great success in obtaining EU funds for development and research projects.